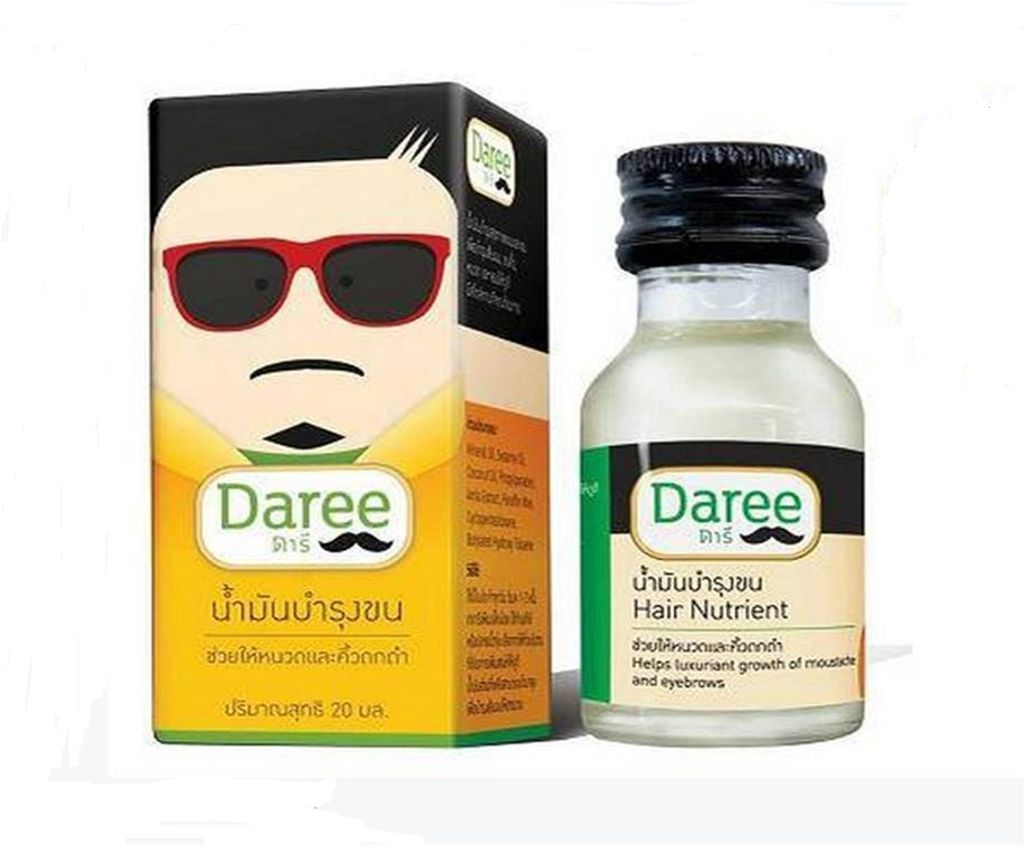 Daree Beard Growth Oil
Daree Beard Growth Oil
Nutrient Oil to Enhance Eyebrow, Beard, Sideburns, Moustache Growth 20ml
Daree Hair Nutrient help luxuriant growth of beard, mustache, sideburns and eyebrows grown up bushy naturally.
"Daree Hair Nutrient" is product that is sold in the Thailand for over 70 years, produced in India. The oil is extracted from natural plant varieties being developed and improved to add new recipes intense performance in accelerating the growth of hairs. The oil is a clear, odorless oil and non-greasy, fast absorbing.
Ingredient
Mineral Oil, Sesame Oil, Coconut Oil, Propylparaben, Amla Extract, Paraffin Wax, Cyclopentasiloxane, Butylated Hydroxy Toluene
How to use
Apply a thin in the area to be at least 2 times a day, morning and evening, use fingertips to massage gently. At the moment to allow the oil to penetrate the hair follicle. And expand blood vessels, as well as the flow of blood. This helps the hair grow faster.
Weight: 20 ml.
1 bottle can use for approx. a month & should be used continuously for at least 2 months.
Why you should use Daree Oil
Daree oil extracts, therefore, the concentration of it is better than the cream or ointment. Because the oil is packed with herbal extracts authentic full amount of which will vary from cream or wax transplantation with a mixture of paraffin and vaseline as a main ingredient that makes an oil well with the cream is. thus reducing the concentration of herbal medicine go down. The concentrated oil transplantation is also composed of natural ingredients, which is used to maintain and accelerate the growth of hairs. Whether coconut oil, sesame oil puree. The oil extracted from plants native Indians who are same as many other species. These are features that help make the hairs, eyebrows, beard and mustache trimmer and blacken quickly.
Package: 1 pcs.
---